HongKong Warehouse and Transmit Logistics Services
SeaHog has been committed to providing HongKong local warehousing, loading and unloading, transportation & distribution, business agency, CCIC agency, customs clearance, airport customs broker and other logistics services for years.

HongKong is one of 10-branches of SeaHog which is based in ShangHai and known as the laregest China Import Agent. Our HongKong warehouse covers 40,000 square meters.Since establishment, we have been the choice of thousands of importers and exporters as expert import logistics provider.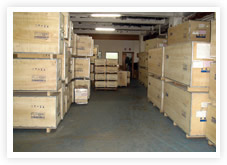 Our core business:
HongKong warehouse renting, HongKong warehouse agent,HongKong crane renting, HongKong devanning agent,HongKong CCIC agent, HongKong-Mainland China barge, HongKong Special Equipment Transportation, HongKong dangerous cargo transportation, over-sized container transportation,Sino-Hongkong Trucking, HongKong-Mainland China import agency, HongKong-Mainland china customs clearance.

Welcome to contact us if you need any of the mentioned services. We will be your best logistics provider in HongKong.


SeaHog Global Shipping & Logistics - Focusing on China Import Services
China Import Services - China Customs Agent - Freight forwarder China
Contactú║ Ms Mabel Xie
Mobileú║86-137-6070-0701
QQ/wechat: 308704459
Skype: rosehill-yh
Email: mabel@watermancn.com, mabelhyx@gmail.com