Shanghai Customs Broker: How to Get Helmets Cleared and Imported to China?
Seahog¡¯s Shanghai customs broker team recently helped import two shipments with helmets. One was cleared at Waigaoqiao Bonded Zone and the other was cleared at PVG airport. Base on the two cases, we would like to share something about getting helmets imported into China.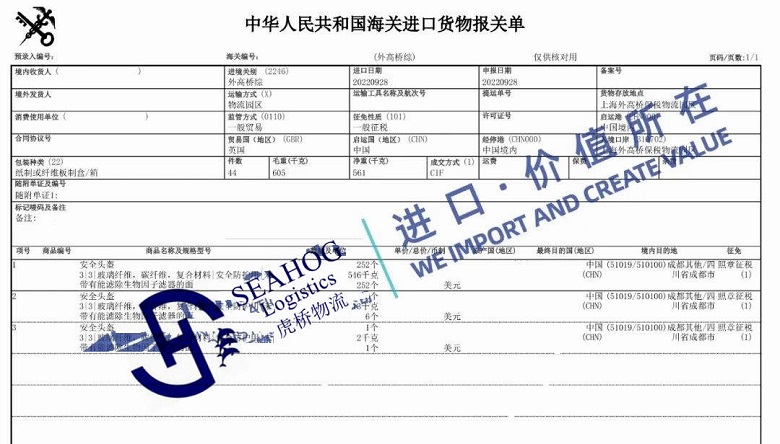 The documents are required for handling the customs clearance in China for imported helmets are listed as below
4.Certificate of origin (if the helmets are made countries with which China have tariff preference agreement)
6.Certificate for China Compulsory Product Certification for China Compulsory Product Certification
Note for Importation of Helmets
In accordance with Catalog Products for Compulsory Product Certification and Tariff Codes , imported motor helmets shall provide Certificate for China Compulsory Product Certification. China customs will implement entry verification management on imported motor helmets at the port of entry. And there are no special qualification requirements for the foreign exporters and China importers.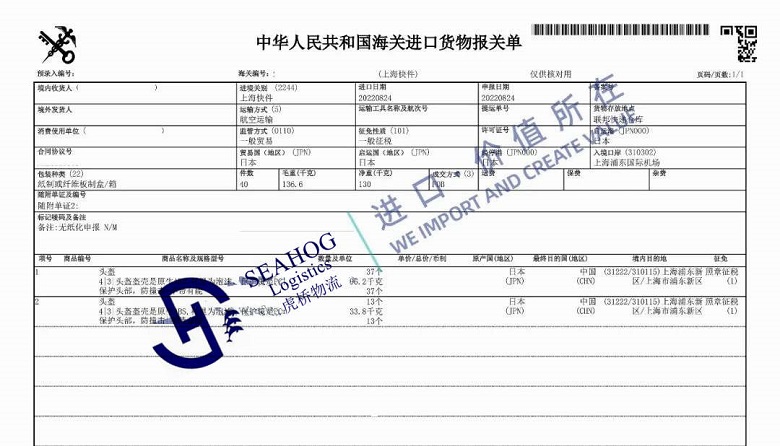 Helmets, composed of shell, lining and protection system, are a necessary tool in transportation and some scenes as they provide production for heads.
Helmets have lots of different structures and styles as different activities have different requirements for the wearing helmets.