Things You Need to Know When Import Durian to China Mainland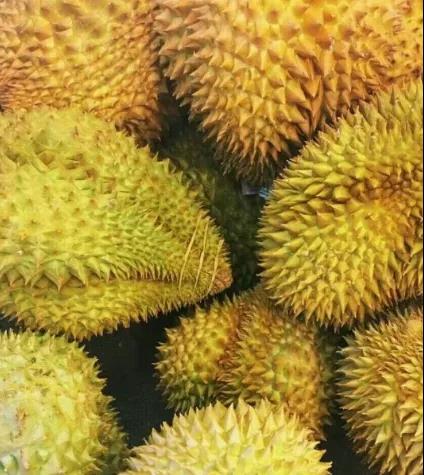 Rich in protein, dietary fiber, micro-nutrients, amino acids, etc., durian is a type of fruit with very high nutrition value and is thus regarded as King of Fruit. Except being ate in fresh status, durian is also made to various cakes and pastries. In recent years, durian is widely loved by Chinese consumers and has become one of the top fruits in terms of import quantity. Hereunder, let us , an experienced China customs broker, introduce how to import durian.



Type of Durian with Quarantine Access, Export countries and Registration List.


Imported fruit shall be in the name list of our country' quarantine access. At present China only allow import fresh durian and frozen durian.
China currently only allows import of fresh durian from Thailand. And the imported fresh durian shall come from the orchards and packing houses that have been registered by the General Administration of China customs.

2.Frozen Durian
Frozen Durian refers to durian pulp without shell and puree that have been frozen for 30 minutes at -30°C or below and stored and transported at -18℃ or below, and whole durian with shell that have been frozen for not less than 1 hour between -80°C and -110°C and stored and transported at -18℃ or below.
China only allows import of frozen durian from Thailand and Malaysia.
China customs does not require that frozen durian from Thailand shall come from processing plants and packing houses that have been registered at the General Administration of China Customs. Frozen durian from Thailand shall meet the relevant inspection and quarantine requirements of China.
Frozen durian from Malaysia shall from processing plants and packing houses that have been registered at the General Administration of China Customs.




1)Before signing trading contract or agreement of imported fresh durian, the importer shall apply and handle the quarantine procedures for imported fresh fruit at the General Administration of China customs in accordance with relevant regulations and obtain the People's Republic of China Import Inspection and Quarantine Permit for Imported Animals and Plants. (hereinafter referred to as Quarantine Permit)
2)China customs will, based on the examination situation, issue Quarantine Permit or Notification for Not Approval of Quarantine Permit within 20 days from the date the application was received by the Preliminary Examination Institution. Applications that customs can not make approval decisions with 20 days can be extended for 10 days after authorized by the person in charge at the General Administration of China customs. The reason for extension shall be informed to the applicants.
3)Quarantine Permit is valid for 1 year from the date of issuing. The quantity as indicated on the permit can be imported by batches during validity period. The permit can be used over year as long as it is still in valid.
(1)Fresh durian can only be imported via port of entry as indicated on Quarantine Permit. And the port of entry shall possess qualifications for the appointed supervision site.
(2)Imported frozen shall meet the above mentioned quarantine access requirements, but it does not need to obtain Quarantine Permit, and does not need to import from the ports with appointed supervision sites.




Documents for Customs Declarations and the Requirements
Except invoice, packing list, and trading contract, below documents shall be provided when declaring imported durian.
(2)Phytosanitary Certificate issued by export country/region
(3)Official health certificate issued by exporting country (only applicable for frozen durian pulp or puree)
(4)calibration record of fruit temperature probe, report sheet for frozen treatment result, frozen treatment temperature record downloaded by shipping line. (only applicable for fruits that require frozen treatment)
(5)calibration record of heat treatment probe, temperature handling record (only applicable for fruits that require heat treatment)



2.Requirements for phytosanitary certificate
(1)The content and format of phytosanitary certificate shall meet the requirements of Criterion for Phytosanitary Certificate, International Standards for Phytosanitary Measures ISPM No. 12, or meet the requirements of the bilateral agreement between the exporting country and China.
(2)Phytosanitary Certificate for durian imported by container(s) shall indicate the container number(s).
(3)Phytosanitary certificate for durian from countries that have signed treaty, including agreement and memorandum, with China, shall meet the requirements as agreed and stated in the relevant treaty.
(4)The importer on phytosanitary certificte, consignee on the Quarantine Permit, and the buyer on the trading agreement shall be the same one.

3.Requirements for Packing Box and Label
(1)The packing boxes shall indicate name of the fruit, country of origin, registration number of the orchard, name or registration number of the packing house in Chinese or English.
(2)Every packing box and every retail package of the frozen durian from Malaysia shall indicate name of goods, production address, the processing status, country of origin, name and address of the processing plant and exporter, packing date, expiry date, net weight, etc., in Chinese and English. Every pallet shall indicate ""本产品输往中华人民共和国" which means the product is intended to export to the People's Republic of China.
Related Reading: