Beverage Filling Machine China Customs Clearance Agency Services
SeaHog Global Shipping & Logistics provide a complete set of port-to-door China import customs clearance services for mechanical machines, used mechanical and electrical products, second-hand instruments, factory production relocation China. Our services covers import sea freight, import commercial inspection registration agency, automatic import license agency, CCIC inspection agency, China customs declaration and clearance, Hong Kong and mainland China warehouse, China local transportation. Seahog¡¯s professional China import services are available for different products from different regions at eleven main ports of China.

Please allow me to introduce related processes and procedures of used mechanical and electrical products China imports. Help it can do some help for you. Our company, based in Shanghai, has branches in Tianjin, Qingdao, Ningbo, Suzhou, Xiamen, Shenzhen, Guangzhou, Dongguan, Hong Kong, and Chengdu. As an expert China machine import agent with 16-year experience, we can develop optimal import solution for you based on the machine type, enterprise nature and the enterprise location. Please allow me take beverage filling machine import as an example: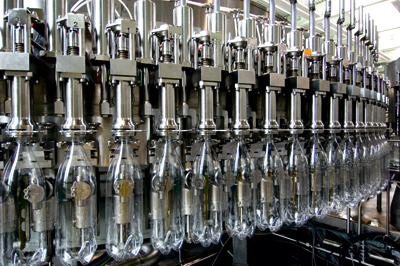 Preparation jobs before beverage filling machine import:
1. Make the inventory list of the machines, locate HS code and customs supervision conditions
2. File pre-shipment pre-inspection & quarantine registration of imported used mechanical and electrical products
3. Overseas or Hong Kong CCIC pre-shipment inspection
4. Apply automatic import license if is is required
Send to the destination port, and proceed to commercial inspection declaration, customs declaration, CCIC reinspection

Step one - file pre-shipment pre-inspection & quarantine of imported used mechanical and electrical products. And the required documents are as follows:
1. Application form
2. The inventory list of the imported used mechanical and electrical products.
3. Supplier business license, consignee business license, and sales contract,\
4. Photo of the devices/equipments & nameplates
5. The maintenance record is required, if the devices/equipments have been used for over eight years,
6. The technical specifications of devices/equipments.
It takes 30 working days to get this done -10 working days for provincial bureau approval, 20 working general bureau approval.

Step two - CCIC pre-shipment inspection for used mechanical and electrical products. The main contents include:
1. Check the registration info of the devices/equipments, such place of origin, year of manufacturing, model, manufacturer,
2. Check the safety/protective device and label safety mark
3. Check whether the water and electric facilities are completed, and whether the electric wires have naked parts.
4. Check whether there are pressure vessels.
5. Other details
It takes 1-2 days to conduct the inspection and 5-7 days to get the CCIC certificate. After the inspection is done, CCIC will issue original inspection report for customs declaration use.

Step 3 - apply automatic import license. The process is as follows:
1. Open chinabidding.com account
2. Fill the application form of automation import license, and print two copies after fill-in
3. Get the application form stamped at the local commerce bureau of the import user
4. Send the automatic import license application form with stamp, sales contract, declaration elements, business license, foreign trade business operators registration( domestic enterprise), or approval certificate (foreign-funded enterprises ) to Provincial Department of Commerce for approval.
It takes 2-3 working days to get automatic import license.

Step 4 customs clearance.
1. Basic processes: document exchange - commercial inspection declaration - commercial inspection - customs declaration - customs valuation - pay taxes - customs inspection - CCIC reinspection - release
2. Required information: trade method, product name and hs code, cargo nature(LCL OR FCL ), pick up and delivery method
3. Required documents: original copy of B/L(the consignee¡¯s official stamp is required for telex release bill of loading, power of attorney for commercial inspection declaration and customs declaration, 10 digits for commercial inspection declaration and customs declaration, packing list, invoice, contract, and other required documents.

The China import customs clearance for second hand mechanical equipments involves lots of complex procedures which requires a hand from a professional China import agent.