Guangzhou Airport Import Customs Broker Services for Imported Sea Food
Seahog logistics, a reliable China customs broker with qualifications to import sea food, provides one-stop customs clearance services in Guangzhou airport for imported sea food such as salmon and lobster.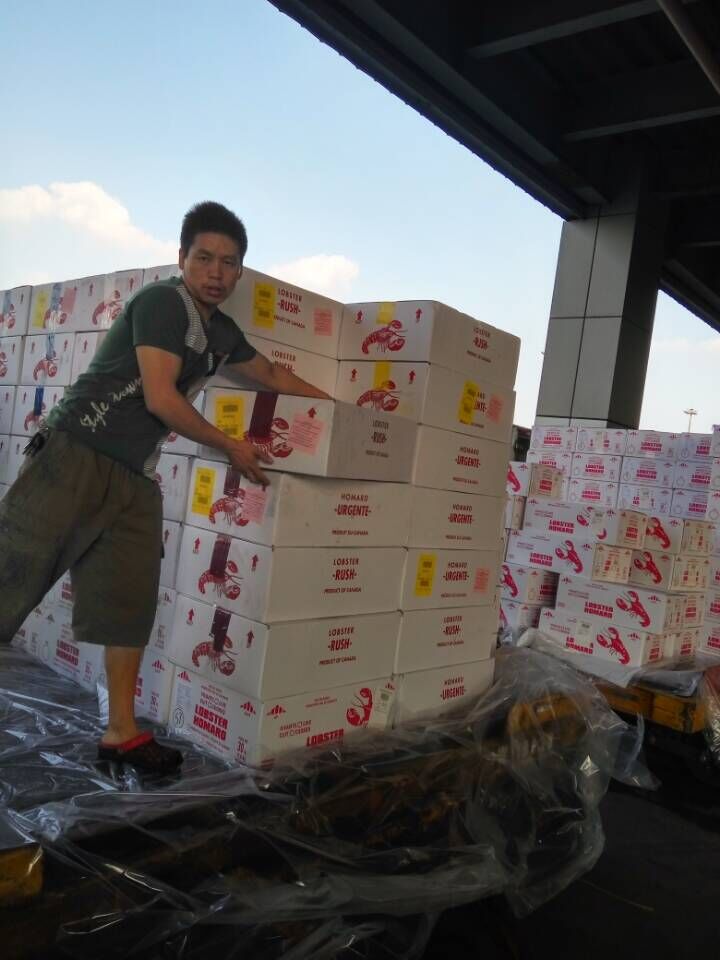 Fresh Sea Food Ø­ Frozen Sea Food Import Flow
1.Registration of shipper and consignee at CIQ
2.Exporter prepares goods
3.Seahog helps to obtain import permit(Exporter shall provide health certificate that indicates the catch area for this procedures. And it takes about 15 working days to obtain the permit )
4.Chinese Label Pre-filing(only required for frozen sea food. )
5.Exporter prepares required documents, including certificate of origin, health certificate, packing list, invoice, and sales contract.
6.Exporter arrange air freight
7.Seahog exchanges document after shipment arrival
8.Seahog declares commodity inspection and obtains bill of entry
9.Seahog declare customs, obtain tax bill and pay taxes on behalf of clients
10. Inspections by CIQ and customs
11. Customs releases the shipment

After shipment arrival, Seahog is able to complete the whole procedures within two working days. Pictured is the fresh lobster shipment from USA. We cleared it on Nov.24,2015, the second day after it arrived in Guangzhou airport.

At present, our customs broker services for sea food and fresh flowers are only available in Guangzhou airport where we have got the relevant qualifications. Welcome to contact us to know more.