Fast Customs Clearance in Guangzhou for Imported Carpets, Rugs and Floor Covering Products
Seahog Guangzhou branch, the customs broker in Guangzhou ports and Guangzhou airport, provides fast customs clearance for a wide range of household crafts, ornaments, and decorations, furniture, and exhibition goods.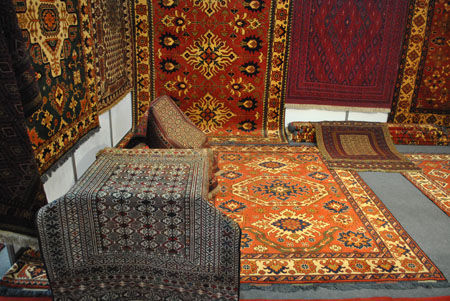 Take floor covering products for example, Seahog Guangzhou regularly handle hand-knotted and machine knotted carpets, rugs, kilms from Iran, Pakistan, Indian, Turkey, New Zealand, Egypt, Korea, Belgium and other countries and region. Pakistan and Indian floor covering product manufacturers are very active in exhibitions. They travel across China and seize major exhibitions to exhibit their products. You can spot their presence in Chengdu( Southwest China), Guangzhou(South China), Shanghai(East China) and Tianjin(East China). Our clients include active foreign manufacturers and China importers.

As common cargoes, the customs clearance for carpets and other floor covering products are quite simple in both documents and procedures. The required documents are invoice, packing list, sales contract and BL. And we are able to get the clearance done with 3 working days if the documents are complete and correct.

The import duty for carpets is 10%-14%, depending on the materials, and the value added tax is 17%.

Seahog can act as consignee company and provide import right for foreign exporters that have no registered company in China yet still want to import into China for exhibition purpose. For Chinese importers that have no import right, Seahog can do declarations using its own import qualifications.

Notes for foreign exhibitors
1.Arrange shipment a bit earlier and leave some time for cargo sorting and customs clearance in destination port in China, and remember not all shipments can arrived as in time as scheduled - delay always happen, so as to avoid missing the opening of the exhibitions. This is very important.
2.Hire a China customs broker of rich experience and solid credit to ensure fast customs clearance.