Guangzhou Customs Brokerí»s Note - A Stuck DHL Parcel with Dyson Dryer
Seahog is a
China customs broker
and import agent since 1997. Helping people clear stuck parcels/packages/shipments shipped by DHL, Fedex, UPS, TNT and other international courier/express services is part of our business scope. Each year, we help clear thousands of parcels/packages/shipments that are stuck at or held by customs of Shanghai airport, Guangzhou airport, Shenzhen airport, Beijing airport, and Chengdu airport, etc. We have lots of happy clients in this field, including Chinese individuals, foreign people, Chinese companies , International enterprises, foreign companies and enterprises of different sizes and natures. Yet, almost every month, we still witness some parcels/packages that can not be cleared for various reasons. As below, we share a recent case of this type. Hope it can inspire people who plan to send parcels/packages to Chinese mainland and avoid customs clearance issues in China.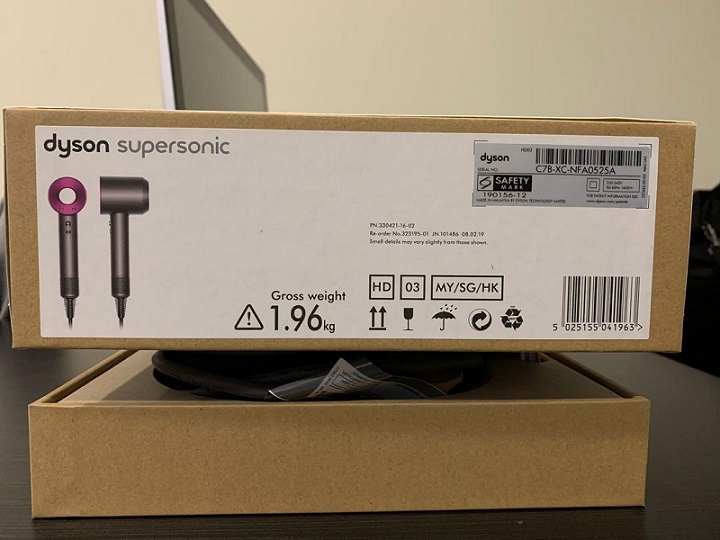 On Dec.2, 2021, a client added me on skype and told me he had a DHL parcel which had been stuck at Guangzhou airport since November 22. Contained inside were 1 x Dyson hair dryer (Model: Supersonic HD03 ) and stand, 1 x massaging neck throw, 1 x power converter for the hair dryer. He purchased them in USA and sent to a friend in Guangzhou, China as gifts. The parcel was stuck because its exceeding value as personal items. He needed a Guangzhou customs broker to help declare the items as company goods. But the key issue was that the customs clearance of hair dryer shall provide CCC certificate (Certificate for China Compulsory Product Certification ). We advise the client to contact Dyson to see if they can provide CCC certificate for the hair dryer. He did so and wrote Dyson an email. Unfortunately, Dyson replies him as below:

í░We am very sorry. However the China Compulsory Certificate would only be available for machines manufactured for use in China. As this is a US model, we do not have that certificate. Unfortunately, this is not something we would be able to assist.í▒

That meant the customs clearance in Guangzhou could not be proceeded and he had to return the parcel. He asked that can the hair dryer be sent back but the other items sent forward? Unfortunately, it was not allowed. He only had two options. One sent back the entire parcel, the other give them up all. He chose to send back in the end.