Import Case: How to Import Indian Rosewood to China? And the Required Docs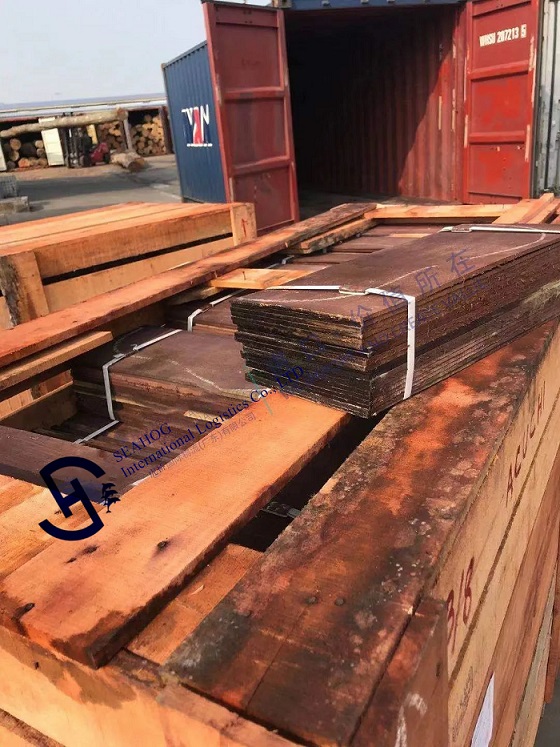 Indian Rosewood, whose scientific name albergia latifolia Roxb., is mainly originated in India and Malaysia. Long before 2006, bombay black wood has enter rosewood funiniture factories. In 2007, prices of wood and timber soared. Price of Dalbergia cochinchinensis Pierre reached RMB 70,000 to 80,000 per ton, while price of Dalbergia cultrate Grah rose to more than RMB100,000 per ton . Although the price of Indian Rosewood fluctuats , it still has big price advantage when comparing with other rosewood. That is why Indian Rosewood is sought after by furniture factories and is widely used in furniture making. The finished furniture made of Indian Rosewood is sold across the country.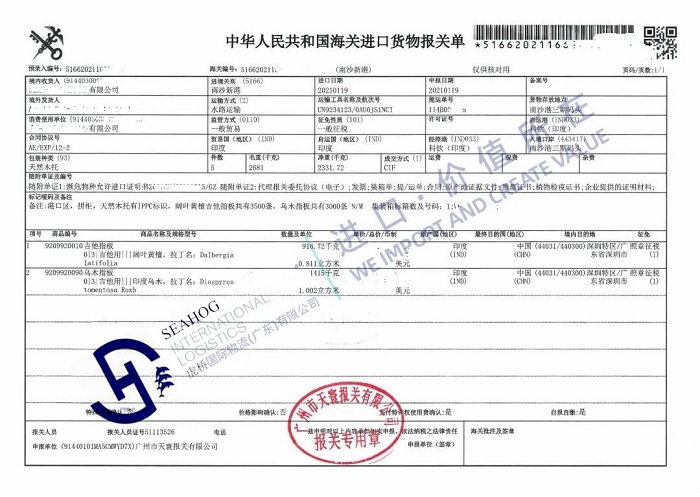 At present, Indian Rosewood has been listed as endangered species. To import logs plates and veneer of bambay blackwood to China needs CITES certificate issued by exporting country and permit for import & export from China, while the import of spare parts and accessories of musical instruments needs the species identification certificate from China¡¯s Office of endangered species import & Export management.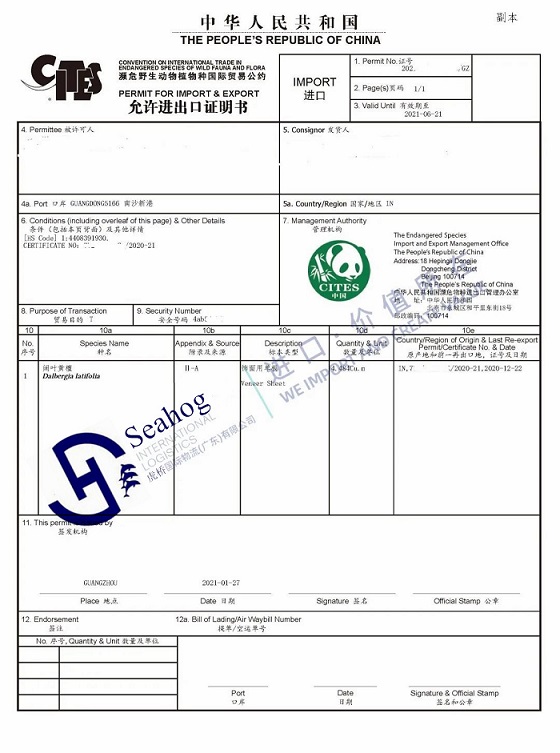 Before importing products related to endangered species, it is suggested to consult with an experienced China customs broker like Seahog that is very familiar with the import prices for all types of wood and timber from Southeast Asia, South America, Africa, Europe and America. Seahog is able to help ensure the accuracy of related documents like phytosanitary certificate, certificate of origin , packing list, invoice and sales contract. Seahog can provide fast customs clearance in China, and efficient disinfection, fumication, sampling test and other relevant services. We can also help obtain permit for import & export and pecies identification certificate in China.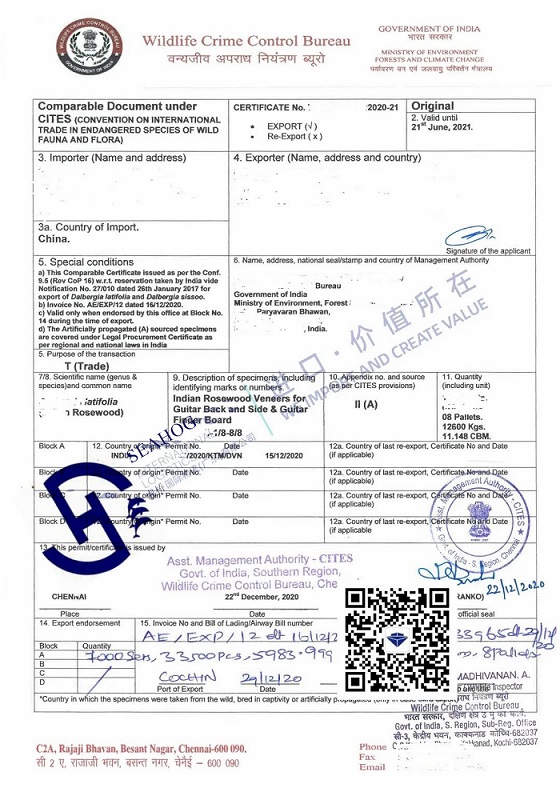 As pictured are the customs declaration sheet for a shipment containing Indian rosewood venners for guitar back and side and guita finger board that Seahog¡¯s Guangzhou customs broker team helped imported and cleared in Nansha port of Guangzhou. Some of the key documents like CITES, permit for import & export AND species identification certificate are also shown with pictures.