Guangzhou Import Clearance Case: Lithium Ore from Madagascar Cleared by Seahog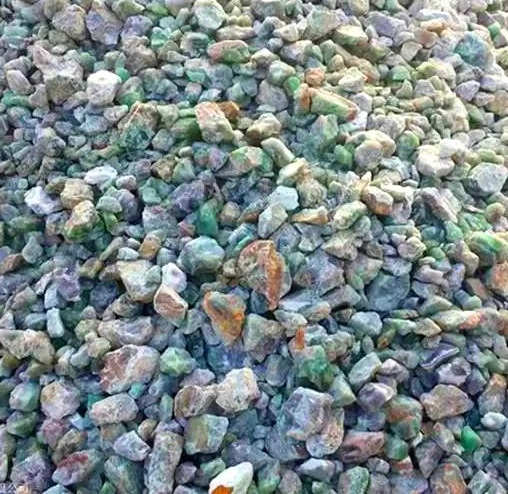 Seahog ¡¯s Guangzhou customs agent team recently helped import a shipment with 28 tons of lithium ore originated in Madagascar at Nansha port of Guangzhou. The applicable HS code for lithium ore is 2530909999 with 0 temporary import tax and 13% value added tax. The customs clearance was done smoothly and very efficiently. Based on this case, we would like to share the import flow of Lithium ore.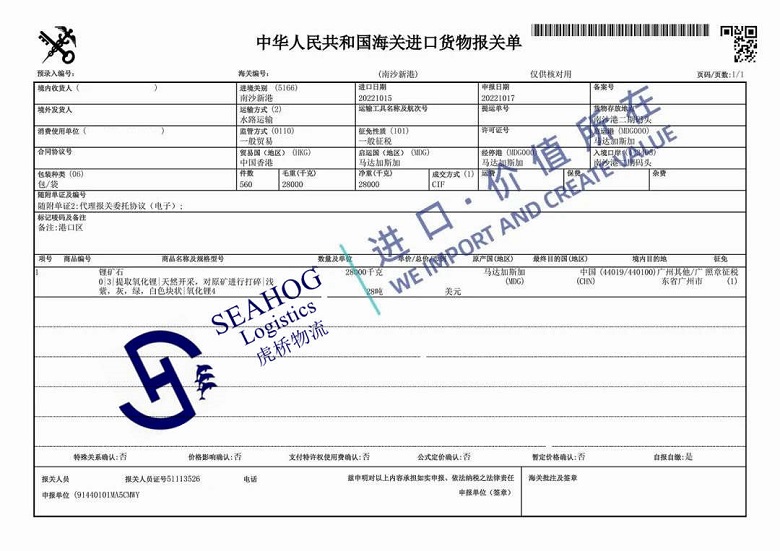 1.The shipper books export shipping and arrange export declaration
2.The <a href="http://www.seahog-aw.com/"" http://www.seahog-aw.com/" " http://www.seahog-aw.com/" target="_blank">China customs broker exchanges D/O after shipment arrival and declares to CIQ and customs.
3.The importers settles tax payment after tax bills issued
4.Most minerals shall accept radioactivity test. The test will be executed container by container for minerals shipped by containers. And 30% of the minerals shipped by LCL will be taken for radioactivity test. When the on field test shows any doubtable value, laboratory nuclide analysis will be conducted. When the test/analysis shows the minerals are qualified, China customs will issue Inspection and Quarantine Certificate for Imported Minerals.
5.Arrange delivery after customs release.
6.Before China customs declaration, packing list, invoice, sales contract, certificate of analysis shall be prepared. The name shall be true and accurate. Take copper ore for instance, shall clarify it is copper ore, copper ore sand or copper concentrate. The applicable HS codes for different names maybe different. And the supervisions and tax rates for different HS codes maybe different as well.
Related Reading
Lithium ore refers to lithium resources that are naturally-occurring and economically exploitable. Lithium minerals and Lithium-bearing ores that have been found in nature are more than 150 varieties. The main raw materials to obtain lithium include spodumene, lithia mica, phosphorite, petalite and zinnwaldite. Therein, spodumene, lithia mica and phosphorite are most important.