Guangzhou Clearance Case£ºHow Frozen Shrimps Were Cleared by Seahog£¿
Shrimp is an arthropod crustacea living in water. It has a lot of species including but not limited to red shrimp, fresh water shrimp, prawn, lobster. China¡¯s import quantity for frozen shrimps is very huge. China customs have more strict supervisions imported frozen shrimps. Before shipping to China, it is very important to find a professional China customs declaration agent to know the lasted import regulations and to get relevant documents ready in advance so as to ensure smooth customs clearance handling in China.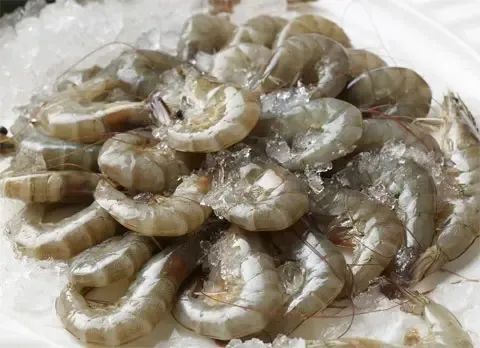 The Import China Declaration Flow for Frozen Shrimps
1.Get the manufacturer and exporter registered at China customs system
2.Get the China importer registered at China customs system
3.Get the Chinese label ready before shipping
4.Arrange shipping to China
5.Exchange D/O after shipment arrival
6.Declare to CIQ & Customs with the prepared documents
7.Arrange tax payment when tax bills are issued
8.InspectionCustoms release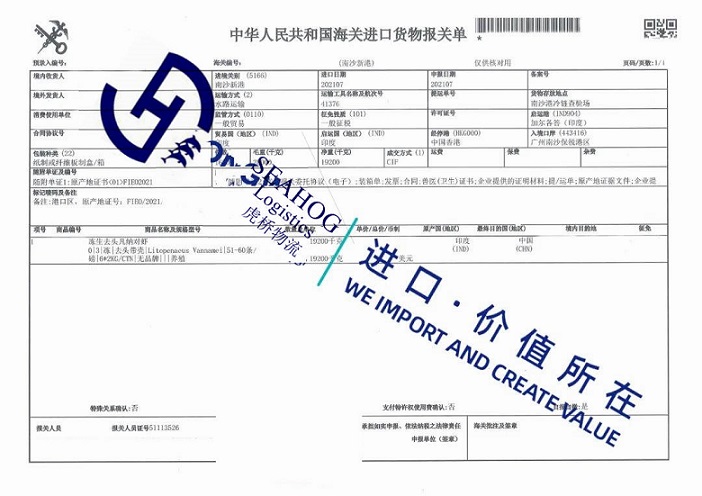 As pictured is the China customs declaration sheet for a shipment with frozen shrimps from India which SeaHog¡¯ Guangzhou customs clearance agent team cleared at Guangzhou Nansha port. The mentioned procedures were all completed in one week after the shipment arrived at the port. SeaHog did a good job again. The client was very satisfied with SeaHog¡¯s efficient services. The applicable China HS code for frozen shrimp is 0306199000 with 7% tariff and 9% value added tax. The required documents for handling customs clearance in China include the registration numbers of the manufacturer, the exporter and the Chinese importer, the quarantine permit for entry plants and animals, Veterinary Sanitary Certificate, the Chinese label, the original labels and the Chinese translation of original labels, certificate of origin and sales contract, invoice and packing list.
SeaHog is a China import trade agent and China customs agency company for frozen seafood with years of experience. For getting seafood imported into China, we can provide below services
1. Check if the seafood of the exporting country in the entry allowance list of China
2. help check if the exporting documents correctly prepared
3. arrange pick up in exporting country, trucking and warehouse in China.
3. arrange sea/air freight, door to door solution
4. provide import title, obtain import permit
5. China customs clearance services
Our services for frozen seafood are available in Shenzhen, Guangzhou, Shanghai and Qingdao. Welcome to send us inquiry.