Macarons Imported Through Shanghai Airport Increases Substantially
Up to May.15, shanghai airport import quantity of Macarons reached 14 batches, 8133 kilograms, and 358260 USDs, compared with last year, increased by 10%, 36.19% and 78.85% respectively. It is predicted that the import quantity of Macarons at Shanghai airport will be very likely to renew last year¡¯s record.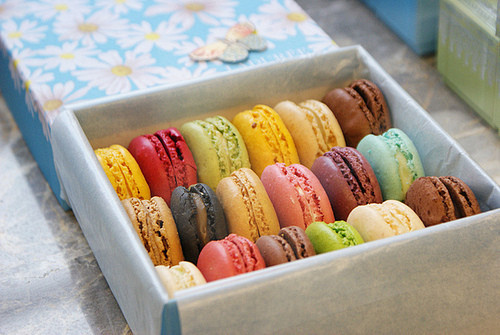 In recent years, along with the improvement of our country¡¯s purchasing power, domestic consuming market has growing demand of imported high-end cookies like Macarons. The market share of imported Macarons keeps increasing substantially

According To Statistics from Shanghai airport CIQ, Shanghai airport imported 18 batches of Macarons in 2012, with a total weight 5169 kilogram and a total value of 214477 US dollars. And in 2013, the import quantity rose wot 34 batches, 16476 kilograms, with a totol value of 597923 US dollars, increased by 88.89%¡¢218.75% and 178.78%¡£


Mararon is a kind of Italian dessert made of egg white, almond meal, and white granulated sugar. Between two cookies of Mararon, there is fruit jam or cream. It tastes crispy outside, and sweet and soft inside. Its English name come from Italian word Maccarone which means almond paste. Macarons has French style and Italian style. The early Macarons was originated from Italia, and was carried forwad in France.