Shanghai Import Clearance Case: A Freezer from Australia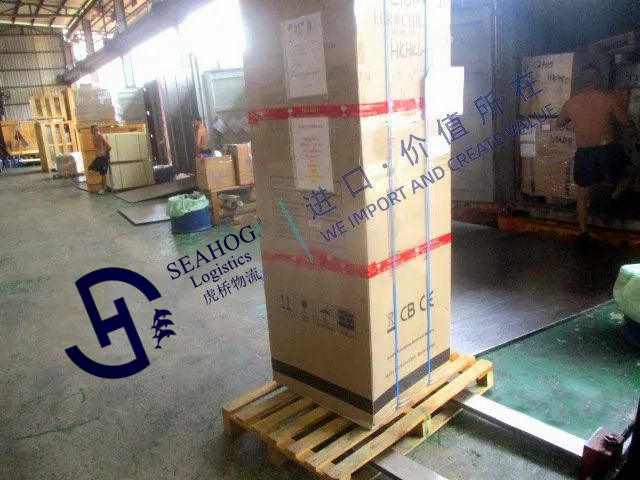 What a summer this year in China. Hot! Hot! Hot! People¡¯s need for refrigeration appliance is much bigger than ever before. Not a few people choose imported freezers. Seahog Logistics¡¯ Shanghai Customs Agency team recently helped import a freezer made in Australia at Shanghai port. As pictured is the customs declaration sheet and the freezer.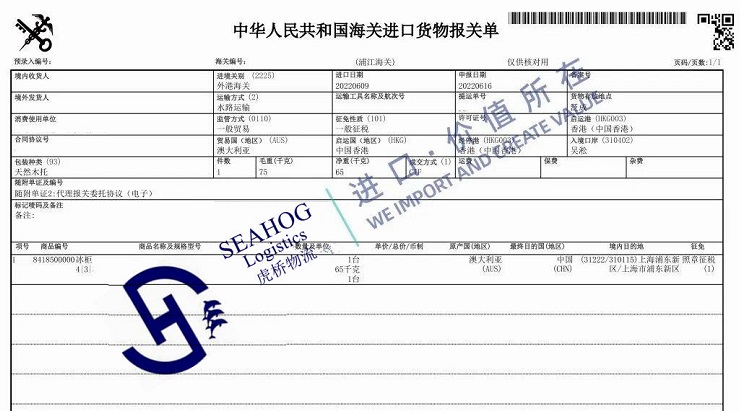 As an experienced China customs broker, Seahog would like to share some points that a refrigeration appliance importer shall be aware of.
1.For handling customs clearance in China, imported refrigeration appliance shall provide China Compulsory Certificate and Energy Efficiency Certificate. Some refrigeration products shall provide certificate to prove the refrigerating medium is not Chlorofluorocarbons. Most refrigeration appliances are China compulsory certificated products. Only those refrigeration appliances that meets China national standards and relevant technical specifications can leave factory and be sold and used legally. Energy Efficiency mark can directly show the power saving performance and it is also supervised by China customs.

2.Before shipping, it is smart to send pictures of the refrigeration appliances to the China customs clearance agent to check the manufacturer name, trade mark, model and serial number and to check if the nominal voltage and the power are up to China standards or not. The model as shown on the product and on the packing shall be same as the actual product model. There shall be a Chinese label fixed on the imported refrigeration appliances to facilitate customs inspection in China.