Shenzhen|Guangzhou Customs Broker Services for Imported Artworks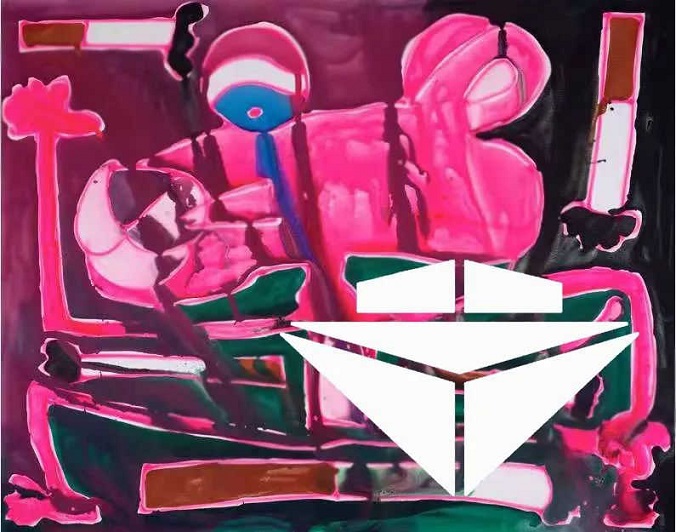 Artworks are the intellectual work of artists . They are born to satisfy people¡¯s aesthetic needs and spiritual needs. The use value of artworks reflects on spiritual level instead of material level. As a type of special commodities, they flow in art market. Artworks can be classified into many categories. Oil painting, for example, is one of the most common artworks.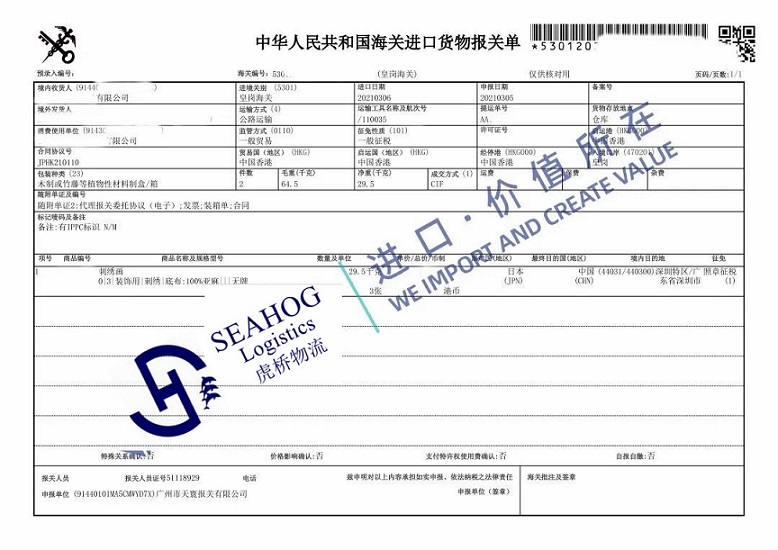 SeaHog often gets involved in flow of artworks by providing logistics and China customs clearance services. As pictured, you can see two China customs declaration sheets for two artworks shipments that SeaHog helped import to China. One shipment, contained with three pieces of embroidered paintings from Japan, was cleared by SeaHog¡¯s Shenzhen customs agent team at Shenzhen Huanggang. The other shipment was cleared by SeaHog¡¯s Guangzhou customs broker team at Guangzhou airport. It contained three pieces of oil paintings from USA.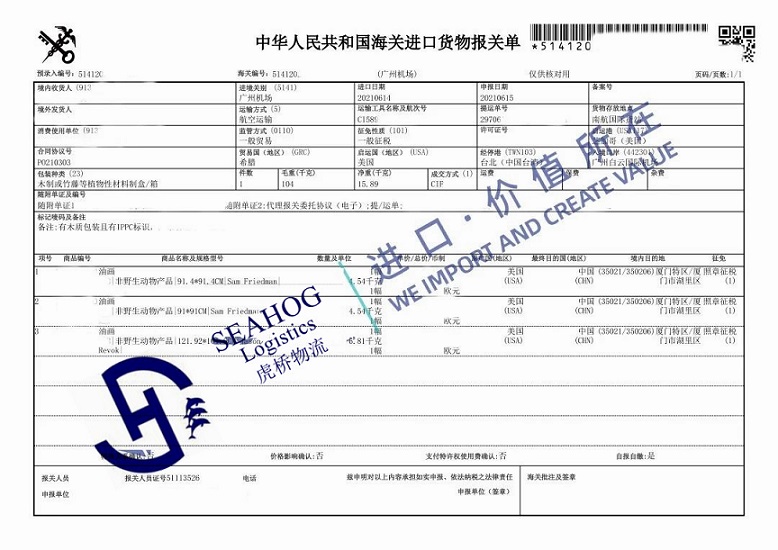 The key to get artworks imported to China is to obtain the import permit from Municipal Administration of Culture and Tourism. The other required documents and the operation flow of the customs clearance for artworks are same as general goods. As artworks are often packed with wodden case as they are of high value yet fragile. Please note that the wooden packing shall be fumigated and marked with IPPC.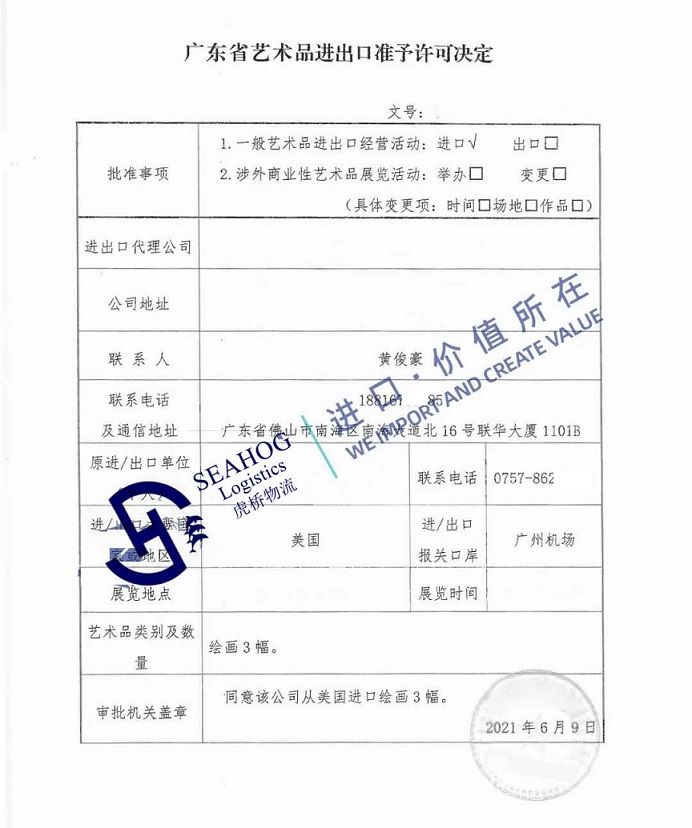 SeaHog¡¯s Advantages in Hadnling Import of Artworks
1.SeaHog can provide door to door solution for artwork import
2.SeaHog can help clients obtain import permit for artworks
3.SeaHog can help clients pack artworks well for safe transportation
4.SeaHog can handle China import customs clearance for artworks at airports, sea ports and land ports of China.
Welcome to send us inquiry