Georgia Grape Wine Expected to Enjoy Zero Tariff and Faster Import Customs Clearance In China
SeaHog Logistics, the well-known China customs broker with rich customs clearance in China for imported wine, provide door to door, port to door import customs clearance logistics for Georgia grape wine import. Our services include import logistics, shipper and consignee registration, import title lending, Chinese label registration and pasting, customs clearance in Tianjin, Qingdao, Shanghai, Ningbo, Xiamen, Guangzhou, Shenzhen, and Chengdu, warehouse, and delivery. We guarantee competitive prices in each single step and faster handling speed than any of our peers. In Guangzhou, our services in available in Huangpu, Nansha, Fangcun, Jiaoxin and Guangzhou port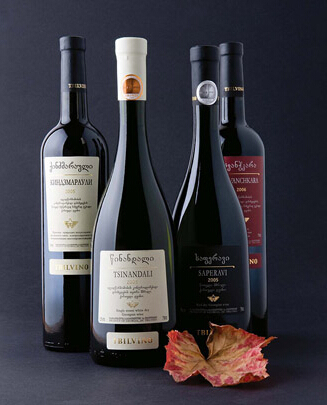 Within this year, the import duty of Georgia grape wine is expected to reduce to zero. At present, the tariff for Georgia grape wine is 14%, value added tax 17%, consumption tax 10%, the comprehensive tax rate is 48.2%.

We learn from Ministry of Treasury that our country will work on the free-trade agreements with Iceland, Switzerland, Costa Rica, Peru, New Zealand and build closer economic and trade relationship between mainland China and Kong Kong, and Macao, and implement further tariff reductions with these countries and regions.

Tariff reduction will promote the increase of grape wine from several origins in Chinese market. According to the report of Alcohol Importers and Exporters Branch of China Chamber of Commerce of Foodstuffs and Native Produce, the import quantity of Georgia bottled grape wine reached 1.3 million litres last year, up by 74% year on year. And China customs data indicates that Georgia bottled grape wine kept a high growth trend of over 50% in January, 2016, exceeding the import quantity of Canada, the old grape wine importing country.

The Archaeological Findings in 1965 proved that the 10 grape seeds unearthed in Georgia was vitis vinifera sativa D.C grape artificial cultivated 7000 to 8000 years ago and thus was the oldest grape variety in human history. Georgia is internationally recognized as the Origin Place of Grape Wine. Its traditional QVEVRI pottery pot brewing technique was listed as World Intangible Cultural Heritage by UNESCO in 2013.

The origin of Grape wine though, Georgia does not hold a high production of grape wine. Their export quantity per year does not exceed 10 million bottle. Last year China was ranked the top four importing countries of Georgia grape wine last year, only next to Russia, Kazakhstan and Ukraine. Different from its Substantial growth in China, Georgia grape wine export to Russia and Ukraine dropped by 51 and 56% than a year earlier.