Key Points Used Second Hand Furniture Exporters Shall Know Before Export to China
Seahog, experienced customs broker in China for used or second hand furniture, shares some important points that importers and exporters of this type of products shall be well aware of before shipping to China.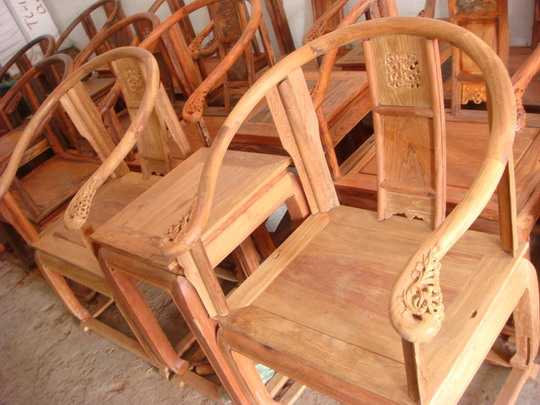 First of all, make clear the material(s) the used/second hand furniture is made of. The most common materials for European furniture include walnut, oak, tea wood, mahagany, plywood, cherry, firn and pine woods. In case that the furniture is made of valuable wood, rosewood for example, CITES or Certificate for Non-Regulated Species will have to be provided.
Secondly, double check the year of manufacturing. If the used furniture exceeds 100 years old, it will be easily regarded as antique, the declarations will be different from regular used items. But as long as they are not cultural relics and not artworks(for example paintings), they still can be imported without special documents. For wooden furniture, please engrave country of origin, year of manufacturing and the scientific name of the wood used at a place which is not too open to eyes, or add a metal plate on each furniture to indicate the said info. There is certain chance that China customs may request wood species identification of certain furniture and that may change the original structure of the furniture.For other products, for example,large clock movements,country of origin and year of manufacturing shall also be indicated on themselves.
Thirdly, keep the purchase receipts of the used/second hand furniture if possible as they can be used as a solid proof when China questions the real value of the furniture.
Fourthly, electronic products like phonograph, gramophones, typewriters, and record players which have lost their actual usage are still subject to the supervisions of China customs.
Fifthly, please do not carry secretly or hide other goods in the shipment , for example lamps and paintings. All items shall be indicated honestly on the relevant documents and shall be declared to China customs accurately. If wooden packages or pallets are used, fumigation shall be executed and IPPC marks shall be engraved on the package or pallets.
Sixthly, phytosaitary certificate and certificate of origin are noted required for finished wooden while the two certificates are must-provided docs for customs clearance in China of half finished wooden furniture.
Before export to China, better take photos and notes for the positions of the used furniture inside the container to facilitate the inspections in China.