How to Handle the China Import Customs Clearance for Lead Pigs?
Lead pigs come in small and big. Small lead pigs have groove for baling at the bottom and prominent ears at both ends, while big leas pigs have T shape lug that the bottom and grooves at both sides for holding. Lead pigs are mainly used in producing accumulators, coatings, bullets, welding materials, lead salt, cable shields, bearing materials, joint materials, babbitt metal, protecting materials for X-ray and so on.
The China import customs clearance handling for lead pigs are similar with that for mineral products. As pictured below are the China customs declaration form and on-field customs inspection for a shipment with base bullion lead from Laos that we, as a Guangzhou customs broker, helped clear in Nansha, Guangzhou.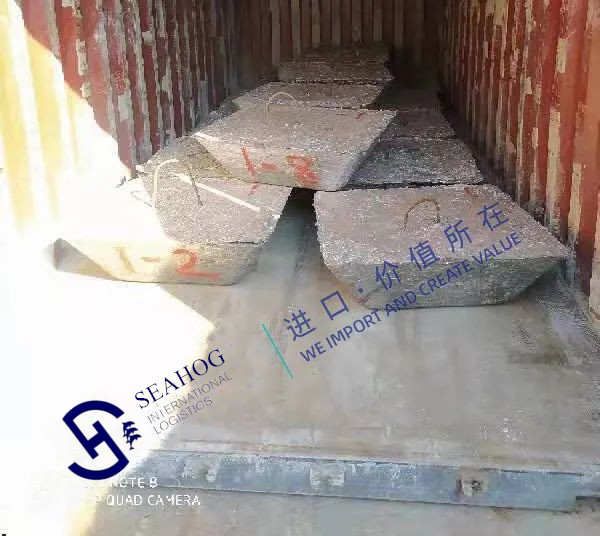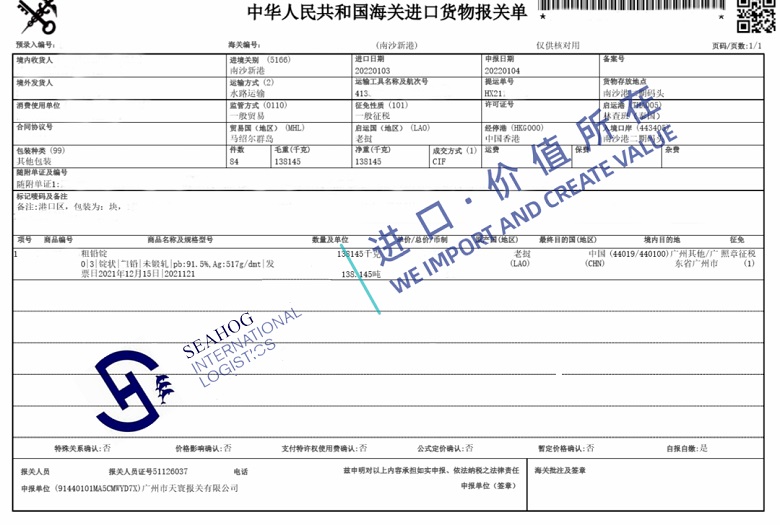 The required documents for China customs clearance handling of lead pigs include certificate of origin, sales contract, invoice, packling, photos of the products, test report. As lead is a type of non-renewable resources , it enjoys zero-tariff when being imported into China.
The import method: by container or bulk cargo ship. If by bulk cargo ship, the importer shall confirm the import port based on the vessel type, tonnage of the vessel, draft of the port, the packing methos of the goods, the loading/unloading condition of the port, etc,. as not all ports are able to handle bulk cargo ships.
The importation of minerals always involves laboratory testing which mainly confirm mineral content, radioactivity, and content of toxic and harmful elements. If the test results show that the goods is qualified, China customs will release the shipment, which means the customs clearance in China is completed.
Minerals are high-risk and sensitive goods. It is suggest that get the minerals tested and obtain test report before shipping so as to have a preliminary judgment on the products. Last but not least, it is very import to find a China customs broker that has rich expestrong clearance ability to help you import. Shall you have any questions about importation of minerals, please feel free to contact us.



Related Reading£º