Guangzhou Panyu Port Destroyed 4 Tons Decayed and Spoiled Imported UHT Milk
Guangzhou Panyu Exit-Entry Inspection and Quarantine Bureau(hereinafter referred to as Panyu Bureau) did on-field inspection on a batch of imported uht milk(around 38 ton) from UK recently, and found 4 tons therein were decayed and spoiled. Panyu Bureau conducted quarantine and disinfection to all contaminated good on the field , and ordered and supervised the enterprise to did hazard-free destroy to the decayed and spoiled milk. Meanwhile, Panyu Bureau sealed up goods that did not presented abnormal conditions after drawing samples. Further treatments will be taken when the test results come out.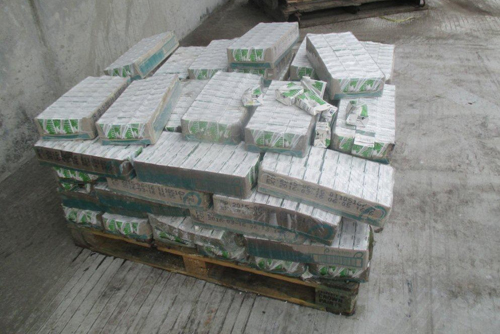 When Panyu Bureau inspected the uht milk, they found inside the container there sent out strange smell, part of the boxes were swelling and leaking, and white live worms were crawling on some boxes. After counting, it was confirmed that around 4000L(about 4 tons) uht milk had been polluted.

According to the requirements of National Food Standards for Sterilized milk GB25190-2010, uht milk should be heated to at least 132¡æ and be sterilized in a very short time before sterile filling. It was deduced that the decay and spoilage was caused by the squeeze and leak during transportation.