Used Machine Tool Guangzhou Customs Clearance Services
Seahog Logistics provides import customs declaration, pre-shipment inspection, automatic import license, sea freight, pick-up, delivery, door to door or port to door import logistics services for use machine tools .

Who we are? And What we offer
- One of the largest customs broker company, headquartered in Shanghai, and have branches in Tianjin, Qingdao, Ningbo, Xiamen, Guangzhou, Shenzhen, Hong Kong and Dongguan
- Focus on handling import shipments only.
- have rich experience in handling importation of all kinds of used machines and equipment.
- have an expert team of over 300 employees, and growing
-we guarantee professional and smooth customs clearance and competitive prices


The Import Declaration flow of Used machines and equipment
1.Locate the corresponding HS codes and the relevant supervision conditions
2.Sort out goods info
3.Pre-inspection in place of dispatch,
4.Obtain automatic import license, if required
5.Arrange shipping to destination port in China
6.Commodity declaration, customs declaration, customs verify declared prices and issue tax bills, pay taxes, customs release, arrange delivery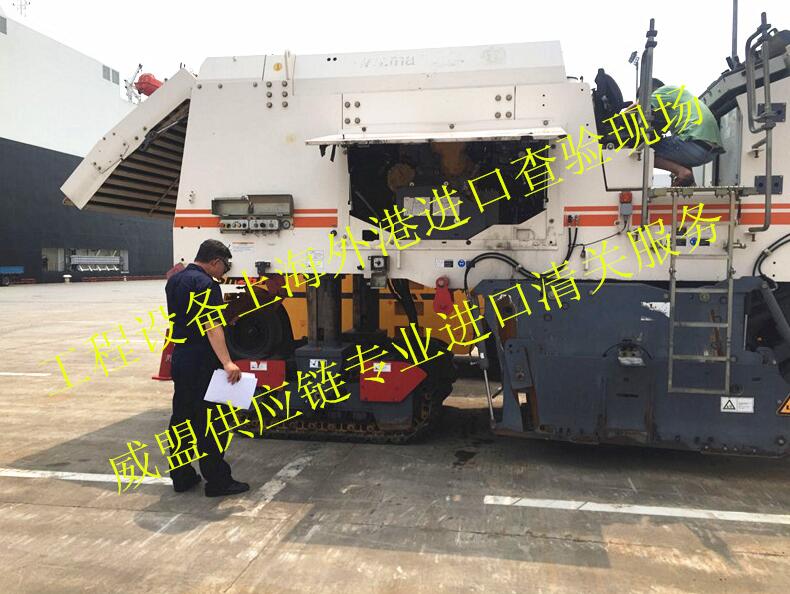 Key points of used machine importation
1.Pre-shipment inspection, CIQ inspection, customsí» price verification
2.whether automatic import license is required
3.How to choose destination port in China
4.Pay attention to the tidiness of used machine/equipment.
5.Put safety warning label on the dangerous part of used machine/equipment
6.Information required: commodity name, usage, brand, model, place of origin, year of manufacturing, manufacturer, unit price, quantity, how old the machine is.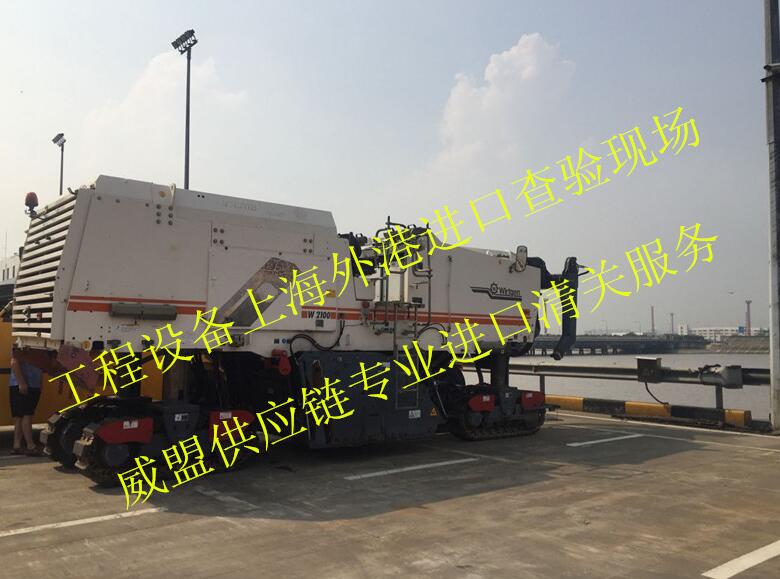 The operation notes:
1.Before loading, please make sure the machine/equipment to be shipped is clean and tidy, with no oil dirt, dust, rust.
2.Please take photo of each machine/equipment and confirm the packing method. If wooden materials are used, please do fumigation and put IPPC sign.
3.Do not mix articles that are not related to the machine. Accessories and peripheral devices that must be imported shall be listed and declared to China customs honestly.
4.The name plate shall indicate: manufacturer, model, year of manufacturer, place of origin.
5.If the electric wires have naked positions, please make them up before shipping. And please put the electric wires in order as well.
6.If the machine/equipment have liquid tank, please remove the liquid before shipping.

Leading import logistics provider
Import package services, in Shanghai, Tianjin, Qingdao, Ningbo, Xiamen, Guangzhou, Shenzhen, Dongguan, Hongkong, Chengdu.

If you want to know more about importation of used machine/equipment/tooling, please feel free to contact us.