Used Sewing Machines Import Customs Clearance Agent in Jiangsu and Shanghai
Seahog- Leading China Import Logistics Company
- Provider of Package Import Services
- Creator of top-notch import service platform in China
- One Headquarter, 10 branches,

Part of the well-known enterprises to which Seahog provides China import customs clearance Services: BYD, Volkswagen Shanghai, Volkswagen Shenzhen, Volkswagen Wuhan, Omron, Samsung, Foxconn, Flextronics, Lipton Electronics, inpo Electronics, Gree , Shenzhen TeFa Group, Shenzhen HuaQiang Group, Daikin, FuYao Glass Group, Suzhou HengShen, Coca Cola, Garden Group, China Railway 4 Bureau,Mamoi Arsenal, Tongji Medical College, China Silk Import & & Export co., LTD, SJTU, Wuhan University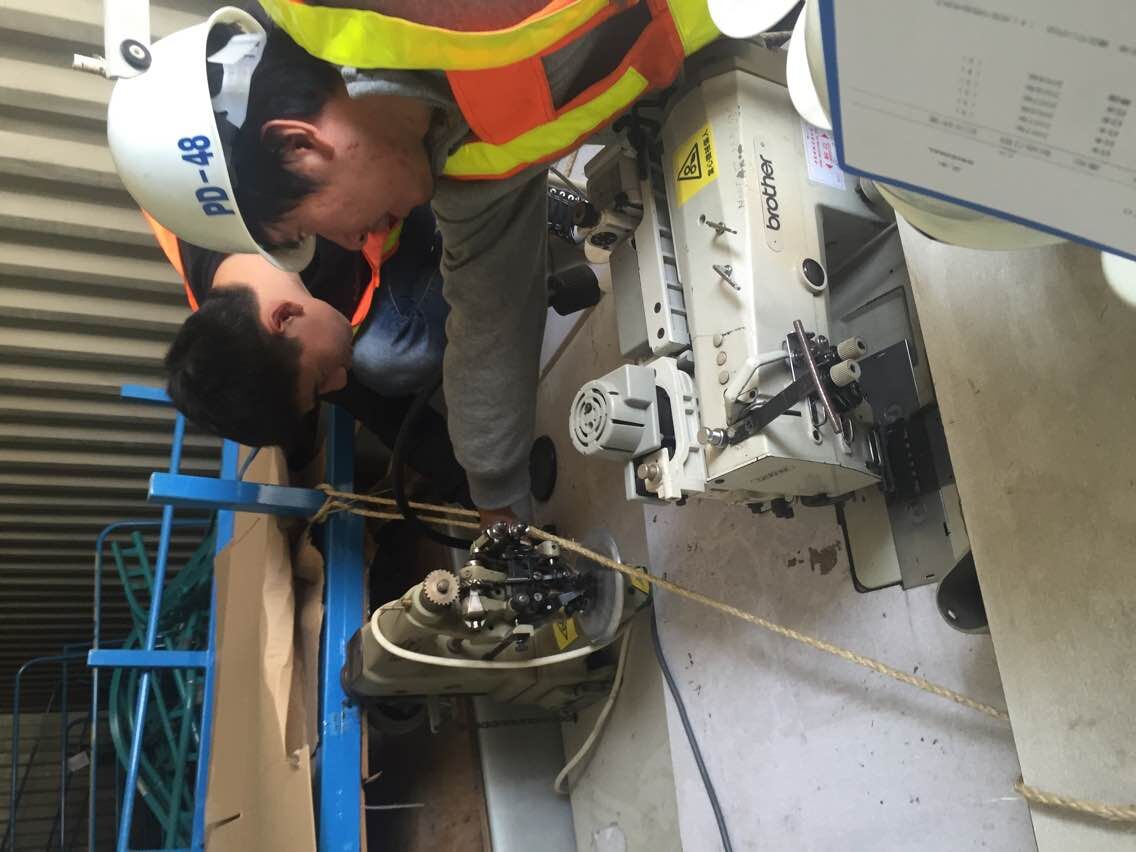 Import Sources
Taiwan, Janpan, South Korea, Hong Kong, USA, Germany, Italy,Czech, Belgium, Spain, Sweden, Mexico, Indonesia, Malaysia, India, Pakistan, Russia, Turkey, South Africa, Australia, UK, Thailand, Netherlands, Singapore, Switzerland, Canada, Egypt, Fiji, Denmark, Taiwan, Argentina, and many othe countries and regions,

Special Advantage Projects Recommendation
1.Factory Relocation to China Project: production line China customs clearance, Used production line relocation and import package agent services, production equipment China import declaration
2.New and Used Machines & Equipment Importation: second-hand equipment import agent, used equipment import declaration, import registration for used mechanical and electronic products, automatic import license for or used mechanical and electronic products, CCIC pre-shipment inspection, import customs clearance for second-hand machines
3.Import of chemical products: import customs declaration for chemicals, CIQ import registration for paintings and coatings, China customs clearance for imported chemical materials
4.Import of timber, logs, and wood veneer- Seahog has its own system through which we can check the customs valuated prices all kinds of timbers.
5.Food & Beverage
6.Other groceries

I have been engaged in China import logistics since 2007. Below comes some of my personal conclusions on importation of used mechanical and electronic products

The main import flow of used machines and equipment
1.Confirm the used machine list, locate the HS codes and check the relevant customs supervision condition
2.Handle pre-shipment inspection and obtain pre-shipment inspection certificate. This step shall be conducted in place of loading or in Hong Kong, depending the actual situation and the choice of importer.
3.Obtain automatic import license for those machines/equipment that shall obtain this certificate
4.Arrange shipment, declare commodity inspection & customs

Notes for Pre-shipment Inspection
1.Double check the basic information of the involving machines/equipment, such as place of production, year of production, model, manufacturer
2.Check safety protective devices of machines/equipment, and label safety mark.
3.Check if the water and power devices are complete, and if the electricity wire has any bare position.
4.Check if any pressure vessel is involved. Remove pressure vessel if there is.
5.Other details depending the actual condition of the specific machines/equipment
Usually, it takes around two days to get the preshipment inspection done. And CCIC will issue original Preshipment Report(certificate) for customs clearance purpose after the inspection is finished and the required modifications are performed correctly.

How to obtain automatic import license
1.Fill in the application form, and print two copies after filling
2.Get the application form stamp at the local Department of Commerce
3.Deliver the stamped application form, sales contract, presentation of condition, business license, registration letter of foreign trade dealers to provincial Department of Commerce for approval
It takes 2-3 working days to obtain the automatic import license

The Customs Clearance Procedures
1.Basic flow: exchange documents¡údeclare commodity inspection ¡ú CIQ officers conduct inspection on field¡údeclare customs¡úcustoms officers check the declared prices¡úcustoms issue tax bills¡ú pay taxes¡úcustoms inspection¡úCCIC recheck¡úrelease
2.Basic required documents: original BL or telex release B/L with the consignee¡¯s official stamp, authority letter for customs declaration & commodity inspection declaration, 10 digits for customs declaration & commodity inspection declaration, packing list, invoice, sales contract, other required documents

Conclusion: The import procedures of second-hand mechanical equipment(production line, in particular) is quite complex, so it it very necessary to find an expert customs clearance agent for used machines. A profession China customs agent can help you save lots of logistics costs by getting the clearance done smoothly.