12 Batches of Imported Edible Oil Were Found Unqualified Because of Inappropriate Chinese Labels
The import quantity of olive oil, sunflower see oil and other edible oils is increasing year on year along with improvement of Chinese people¡¯s living conditions. To endure the quality and safety of imported edible oil, Tianjin CIQ emphasizes on document examination and on-field inspections and conducts strict supervision as competent departments. Meanwhile, Tianjin CIQ improves credit management system, and conduct classification management of importers to prompt importers strengthen their consciousness as responsibility subject of , and guides enterprises set up traceability system via which CIQ are able to check the import and sales record of edible oil and thus ensure a whole monitor of imported cargoes.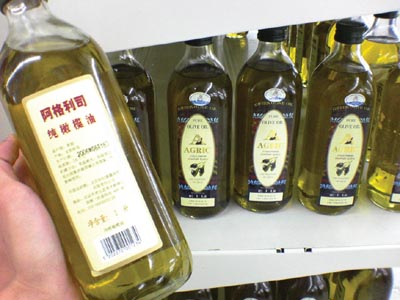 From Jan. To Sep. Of 2014, Tianjin port totally import 84 batches of edible oil, including olive oil, peanut oil,and sunflower seed oil, with total weight of 4550 tons. Therein, 12 batches(94 tons) were found unqualified.The unqualified reason was that the Chinese labels of these 12 batches were not up to standards. After being modified and corrected under supervision, the 12 batches were allowed to import.

From July 1£¬ 2014£¬Imported Food shall have Chinese Label Pasted before shipping to Tianjin port and Dalian Port. If the pasted Chinese Labels are found qualified£¬they will be removed, label modification and re-pasting will be required.