Tianjin CIQ Did Port Inspection on Imported Cotton-Picking Machines for the First Time
Since Feb.1,2015, imported cotton-picking machine has been listed into the entry and exit commodity catalogue that entry & exit inspection and quarantine bureau shall implement inspection and quarantine. Imported cotton-picking machines that have not been inspected are not allowed to sell or use. Recently, Tianjin CIQ Binhai Branch did port conformity inspection on cotton-picking machines for the first time. Totally 29 cotton-picking machines in two batches were inspected. The involving amount was 10,670,000 US dollars.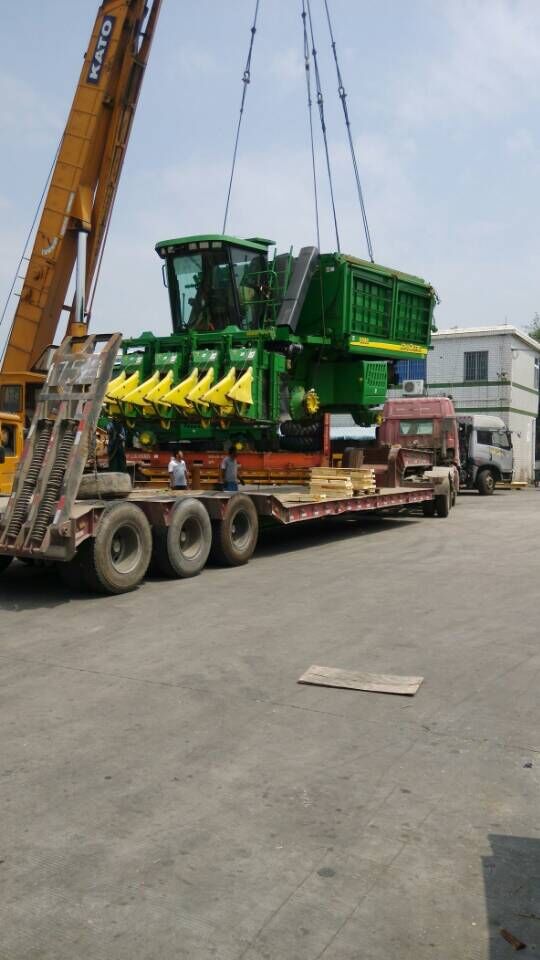 Being the largest cotton producer in the world though, mechanization of cotton farming is till relatively low in China. The import of large cotton-picking machines significantly improves cotton-picking efficiency, which promotes mechanization and modernization of our country¡¯s agriculture. Meanwhile, safety accidents related to agriculture equipment, especially cotton-picking machines, keep emerging. This requires us do strict quality control and ensure safety and reliability of each indicator of imported cotton-picking machines when importing advanced cotton-picking machines so as to develop agriculture production and protect the security of people's lives and properties.

Seahog, experienced customs broker in Tianjin, provides efficient customs clearance services for imported cotton-picking machines, new and used, with good master of relevant inspection standards and policy, and years of experience in this field. Pictured is one of the cotton machines we help to import.