A Stuck TNT Package-Why It Was Stuck and How to Get it Released
An Indian client came to us yesterday (March 23, 2021) and said he had a TNT package stuck in Guangzhou airport. The package was sent by him from India on Feb. 1,2021, transited in Singapore in Feb 6, and arrived in Guangzhou airport in Feb.8, and has stayed and stuck there since then.
Why this package was stuck? Well, China customs have a random inspection system for international courier packages. How this system works? Courier packages have to go on a flow line with several slides(see pictured). Packages that slip from slides will be open and inspected by China customs. Unfortunately, this package was one of the slipped. China customs inspector spotted two problems during inspection. The package actually contained heads of mobile phone charger, but the sender stated it contained USB adapters. And the accurate quantity of charge heads was 160 pieces, but the sender indicated it as 10 packs. Customs held the package. TNT Guangzhou contacted the receiver, but he did not know how to deal with it. Therefore,the package was held and stuck for more than one month.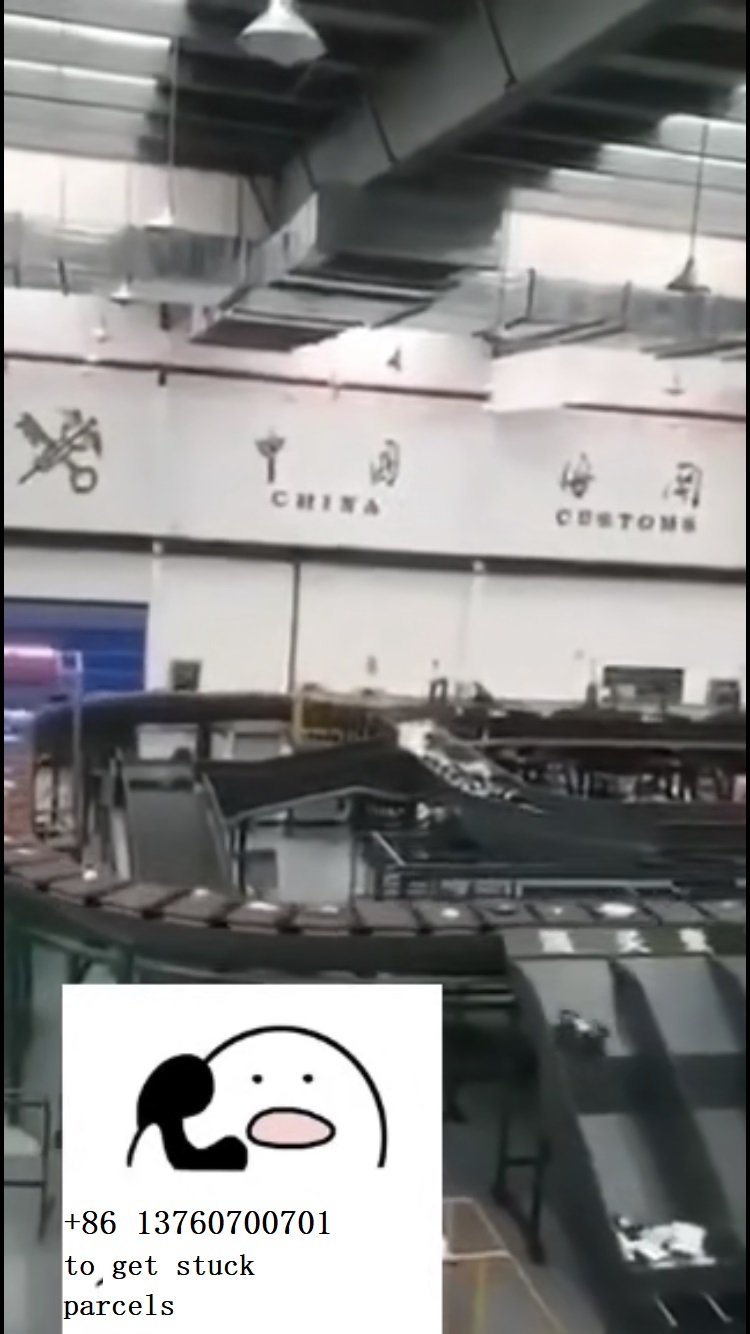 That was not all. The Indian sender told story of another TNT package which contained 204 pieces of the same product. It was sent from India on Jan. 29, arrived in Guangzhou on Feb. 2, slipped from the flow line and was inspected. It was held by customs for the same two problems. But it had a bitter fate: it was destroyed on Feb. 18 because both the sender and receiver did not know how to handle.
Lessons shall be learned for people who want to send items to Chinese mainland via courier services.
1.State correct and accurate name(s) for containing items
2.State specific, correct and accurate quantity of containing items
How to get the stuck package? An experienced China customs agent shall be get involved to sort things out, write explanation letter to China customs, to declare again with accurate info of the subject package, and to get customs approval to release it. The process might take 7-15 working days.
Seahog provides
China customs clearance services
for stuck Fedex, DHL, TNT, UPS, SF and other international courier packages/parcels. And our services in this field are available at Beijing airport, Shanghai airport, Chengdu airport, Guangzhou airport and Shenzhen airport and other airports in Chinese mainland that handle entry & exit of courier packages/parcels.